Carlo Giusto
Carlo Giusto is a licensed real estate agent and business broker for RE/MAX Kelowna. He is committed to providing his clients with the highest level of integrity, diligence, and reliability. Each client is unique and Carlo customizes his approach to fit their specific needs. He is devoted to making his clients his number one priority and understands that buying or selling a home is one of the most important life decisions you can make.
Carlo's responsibility to you as a professional is to understand your expectations and exceed them using the personalized service you deserve. Carlo will work diligently with you to help you prepare sufficiently for the huge investment that lies ahead, and will be regularly available to answer any questions you may have. As an established real estate agent trusted by home buyers and sellers alike, Carlo makes it a point to be honest, transparent, caring, consistent, and committed to each and every client who uses his services.
Carlo will guide you through the entire home buying or selling process so you can navigate complex real estate challenges with ease. He will provide you with every bit of information you need to make the best possible decision for your situation. His deep knowledge of the real estate market and his honest approach to communication, are qualities that you'll rarely find in the agents that you'll see. This is why Carlo comes highly recommended by those who have worked with him in the past.
Many of his clients are repeat customers. In today's competitive market, it is important to have a dedicated real estate professional with superior communication skills that you can trust and depend on to guide you through the home buying or selling process. Carlo's mission, through the Invest In Kelowna Real Estate Group, is to build a professional relationship that surpasses the first sale, and becomes one to rely on for all your future real estate needs.
Prior to becoming a Realtor®, Carlo was a staple in Vancouver's Music Scene for over two decades as a Concert Producer, Talent Buyer and Nightclub Owner. Outside of real estate, you'll find him spending time with his wife, son and daughter, golfing, travelling, hitting the slopes at Big White or enjoying one of the Okanagan's many incredible wineries.
---
Stu Morgan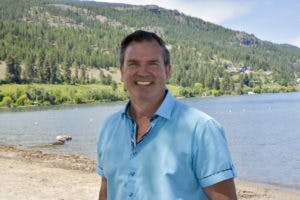 With a friendship of over 25 years, Stu Morgan has joined forces with Carlo Giusto as a partner at Invest in Kelowna Real Estate Group. Stu's expertise has always been sales and he has achieved the highest level of recognition throughout his past careers.
Real Estate has always been a passion for Stu. His mentor throughout life, Larry Willes started grooming Stu at a very young age. Larry owned his own real estate brokerage in Edmonton where Stu shadowed his every move.
After graduating from the University of Alberta, Stu successfully pursued his passion for Film and Television in Vancouver as an actor and stuntman for 15 years. During this time Stu also opened Jett Models Inc. and ACT Talent, a full service agency for the booming film/television industry.
Stu has an uncanny ability to facilitate a deal and target the needs of his clients. Doing things right from the minute that he meets a new client and protecting their interests allows him to form an ever lasting relationship.